If your LS1 brakes did not come with brake lines you will need rubber brake lines that go to the calipers off A LS1 camaro. Syclone rear ends will have to drill A extra hole for the LS1 backing plates ( some people use just 3 bolts without drilling extra hole )
Step1
pull wheels & tires off, remove the drums.
Step 2
remove rear end cover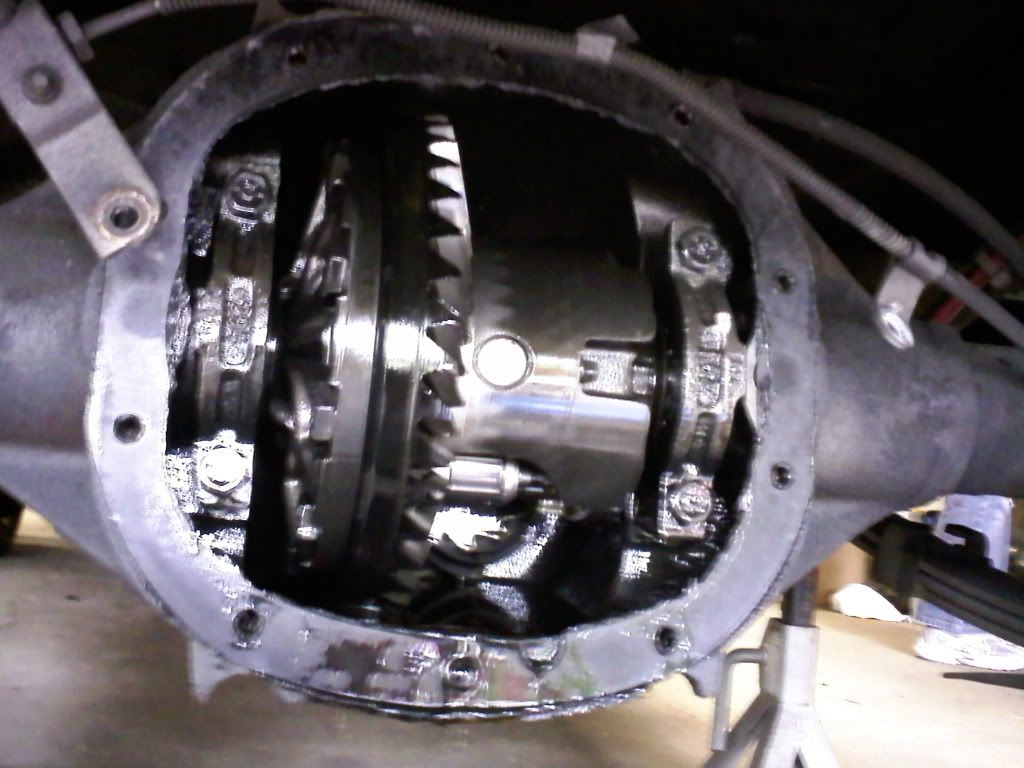 Step 3
Remove the bolt the holds the pin so you can remove the C clips that hold the axles in place. pull pin out with A magnet, then push the axles in to remove the C clips
(Use ONLY ! A 6 point 5/16 box in wrench when removing the bolt)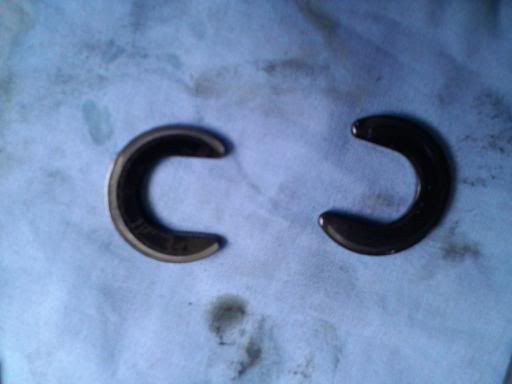 Step 4 remove the axles
Make sure they go back on the same side when installing them later. ( there different lenghts )
Step 5
Remove the brake line from each side ( 9/16 line wrench )
Step 6
Remove parking brake cable. ( or cut it off, will not work with the LS1 brakes )
Step 7
Remove the backing plates ( 4 bolts & nuts )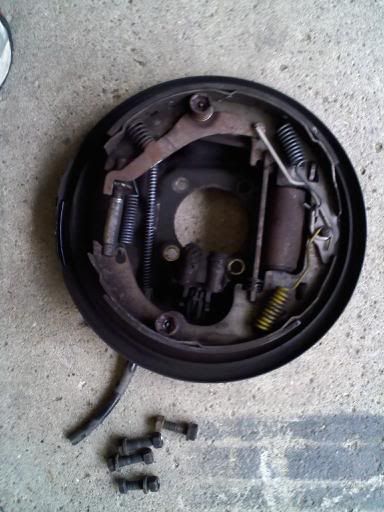 Step 8
Pull the axle seals out to replace them with new ones
Step 8
If you have LS1 brakes with ABS sensor you have to notch the axle housing to clear the sensor so the bolt holes will line up right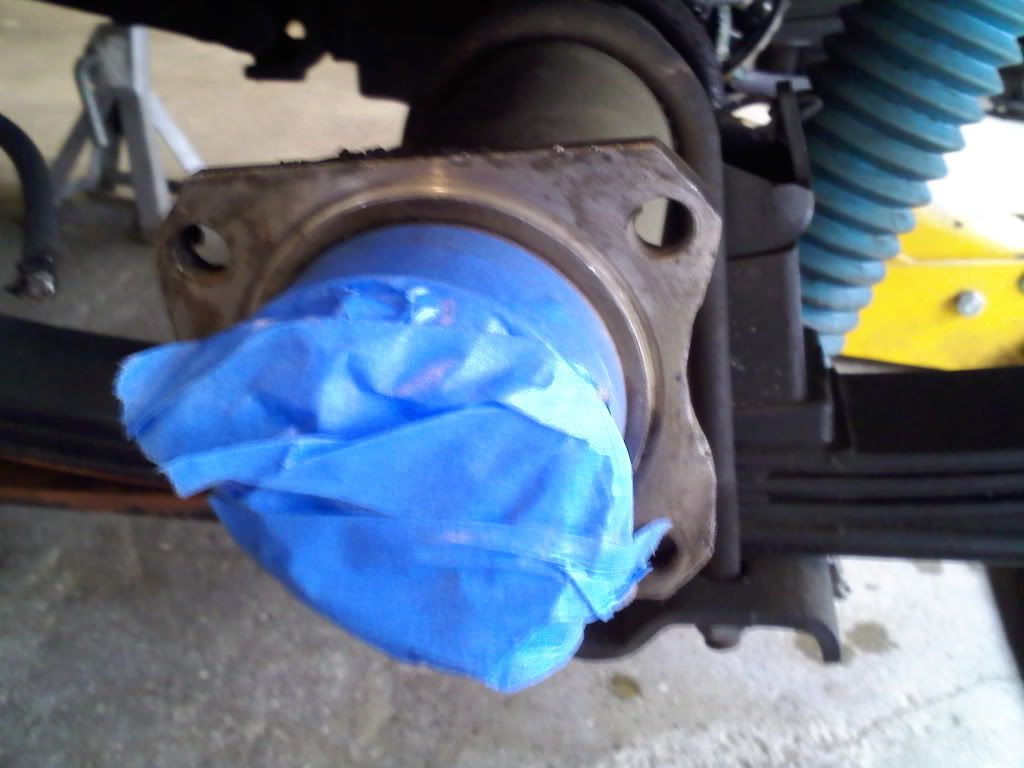 Step 9
Install the LS1 backing plates ( backing plates are marked L for Left R for right )
Step 10
Reinstall the axles & install the pin & bolt then the rear end cover ( use blue locktite on bolt that hold pin )
Step 11
install rotors & calipers
Install the stock brake lines into the rubber LS1 brake lines that goes to the calipers.
( rubber lines shown in the pic )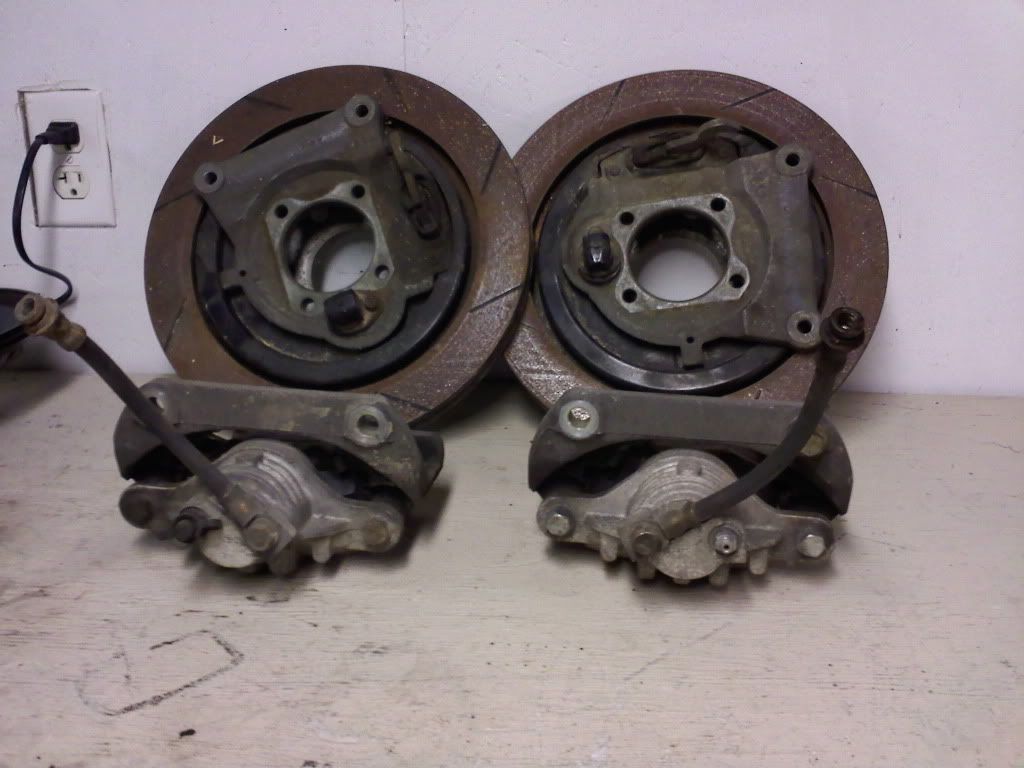 Step 12
Bleed the brakes & reinstall the wheels YOUR DONE !
Hope this helps everyone to install Rear LS1 disk brakes on there SY/TY